Cost-effective UK inbound call centre services
Regardless of your call volumes, we can provide a 24/7 UK-based live answering solution with dedicated or shared resources to ensure you capture every lead and deliver the highest possible customer satisfaction.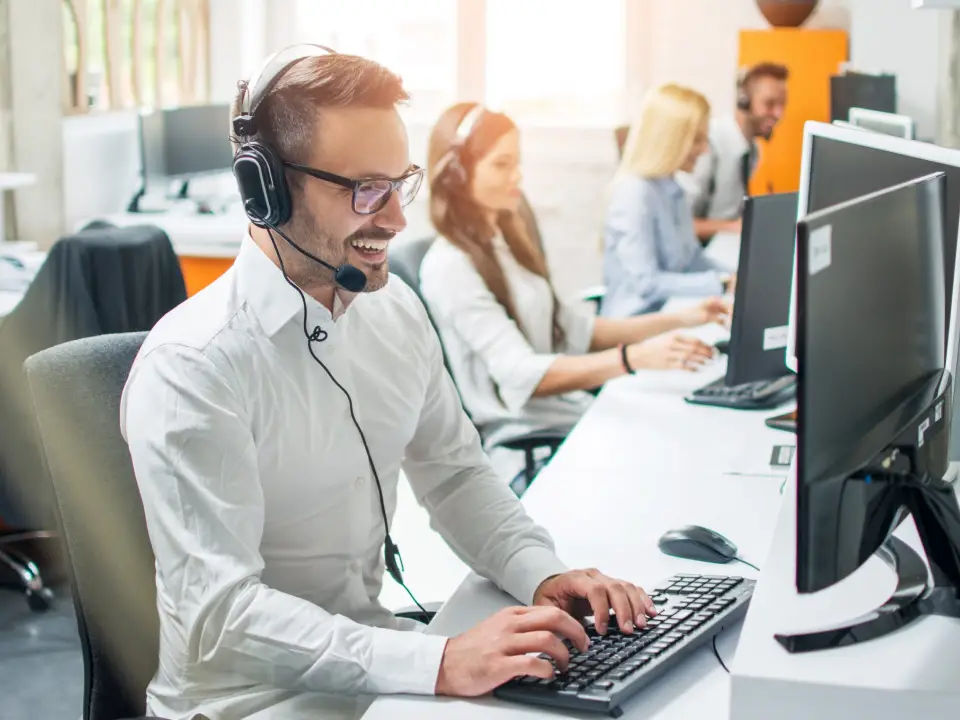 ---
Why risk poor caller experience & data security offshore when you can choose onshore call centre services?
Dedicated or shared UK-based agents
Whether you need dedicated or shared resources, the majority of your calls are answered within the United Kingdom.
24/7 answering service with time-specific flows
Intelligent scripting can support different call flows after-hours, during weekends, on public holidays and more.
Advanced call scripting for enhanced CX
We can use multi-level, conditional scripting so complex call flows are consistently managed every time.
CRM data entry
Every interaction tracked and caller information entered directly into your CRM means better conversations.
On-shore data storage
We take data sovereignty seriously, with strict security measures and customer data on-shore at all times.
Fast speed of answer
Have high call volumes? No worries! We can handle it and we'll answer your calls in an average of 10 seconds or less.
---
Your tools are our tools
Our agents have vast experience using the software shown below – online calendars, appointment booking platforms, CRMs, customer service software and collaboration tools – and we can also set you up with an ReceptionHQ calendar, custom-build a webform for lead submission or utilise an existing webform.

Bespoke call centre services designed around your specific needs
No matter what inbound call centre services you require, we're ready and willing to create a package to suit.
Request a custom quote today.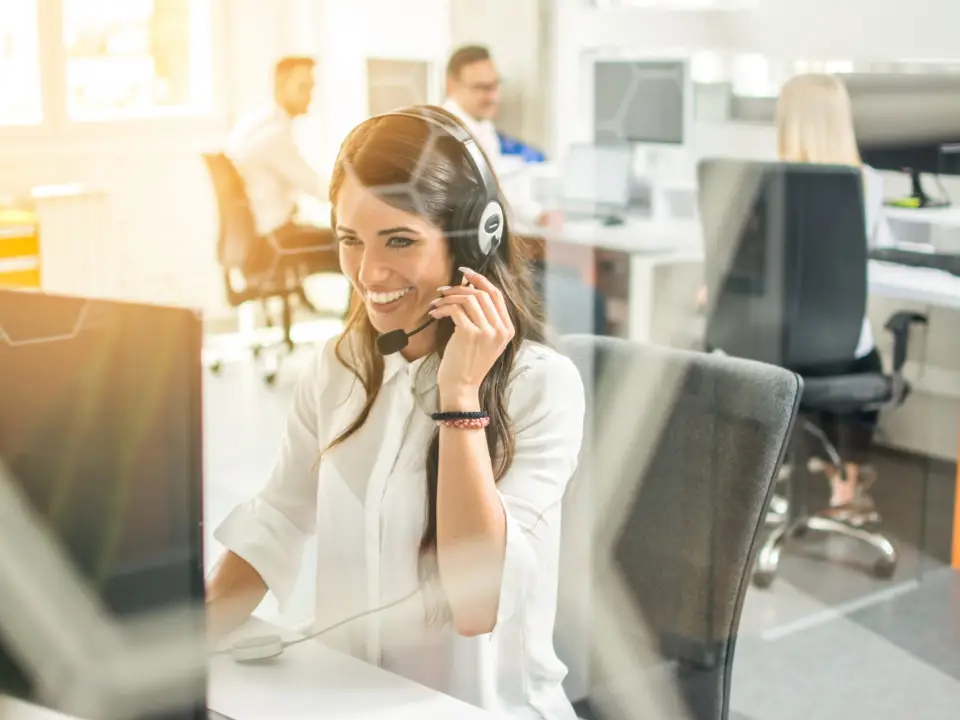 Bundle your call centre services
+ Phone numbers
Add multiple additional local numbers, London or 0800 freephone numbers to the free local number you receive with your live call answering package.
+ Interactive voice response (IVR)
Say goodbye to robocalls and help your genuine callers get to the right department quickly with an interactive voice response (IVR) solution.
What our customers love
Clients appreciate the quick call responsiveness they're receiving, which can be difficult to manage [in-house] due to the peaks and troughs in call volume.
We never miss a business opportunity but don't have reception staffing issues to deal with. It's an ideal solution.
The service was super easy to set up and costs a fraction of what it would to hire a receptionist.
Trusted by more than 25,000 businesses across various industries
---
Find out more
Have questions? Please fill in your details and we'll be in touch.
Want to try our call answering services for free?
Put ReceptionHQ's inbound call centre services to the test! We're ready to answer your phone FREE for 7 days.
Want to try our call answering services for free?
Put ReceptionHQ's inbound call centre services to the test! We're ready to answer your phone FREE for 7 days.
What does the free trial include?
Our free trial is based on our MyReceptionist service, with UK-based agents able to take messages and transfer calls based on your availability settings.